Sometimes tax documents can be tricky, but we're here to help! We ask that your tax forms and schedules are uploaded to us in their entirety (all pages). This helps us make sure we give you proper credit for your income. Don't worry, we'll let you know which ones we need.
Here are examples of common tax forms that we may request.
Form 1040 (2020):
Please note, the 2020 Form 1040 has a different look from previous years.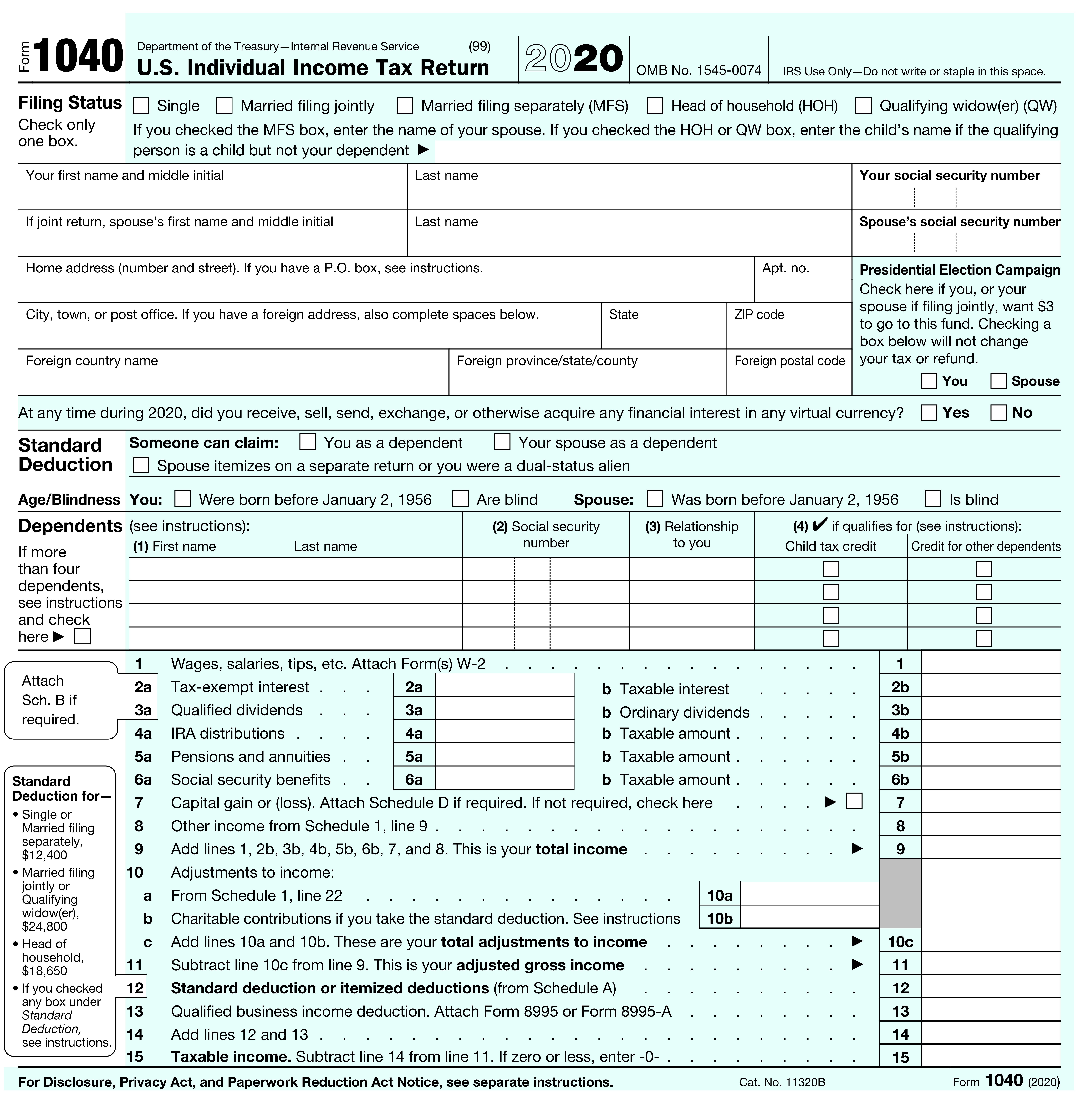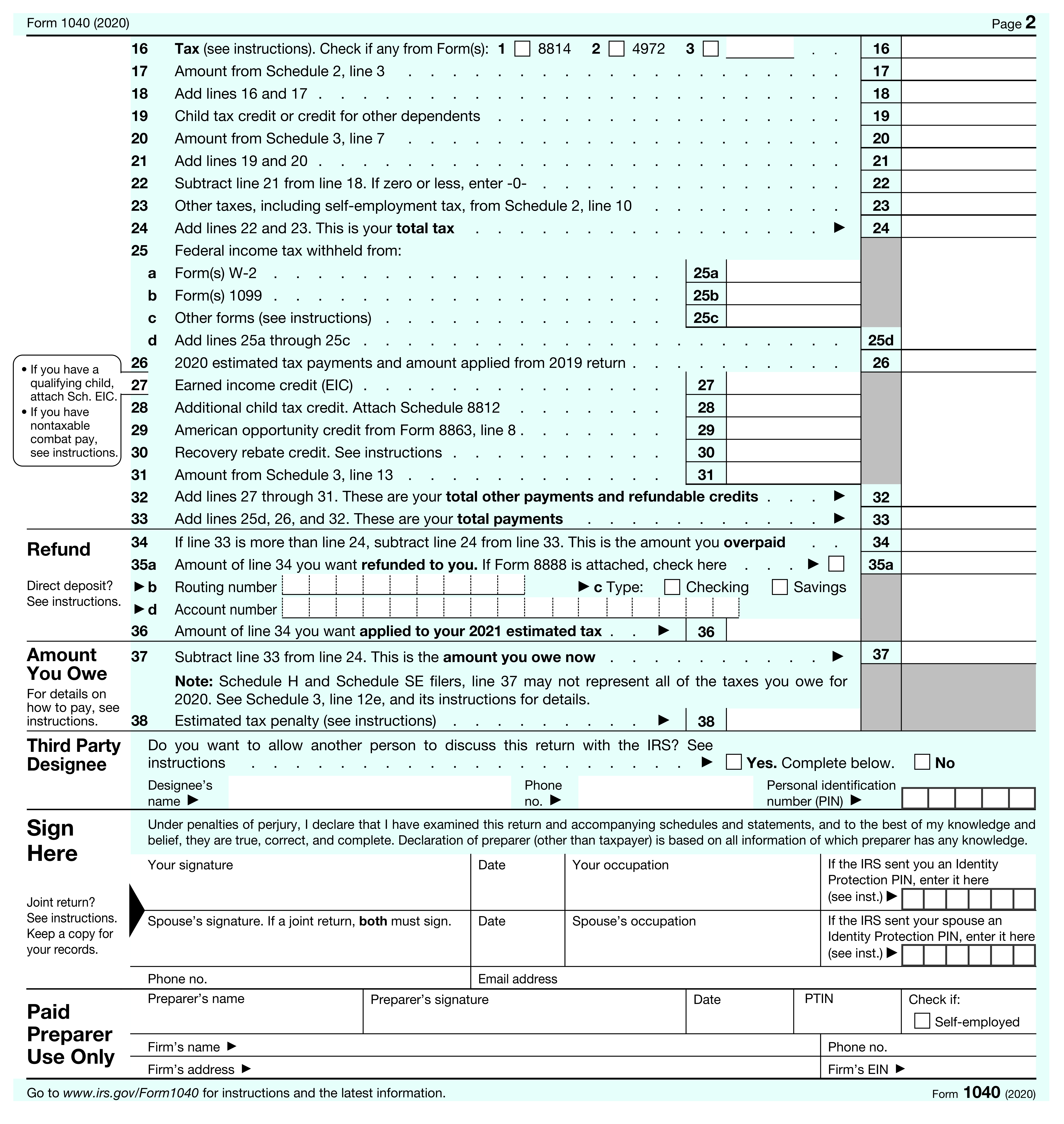 Schedule 1 (2020):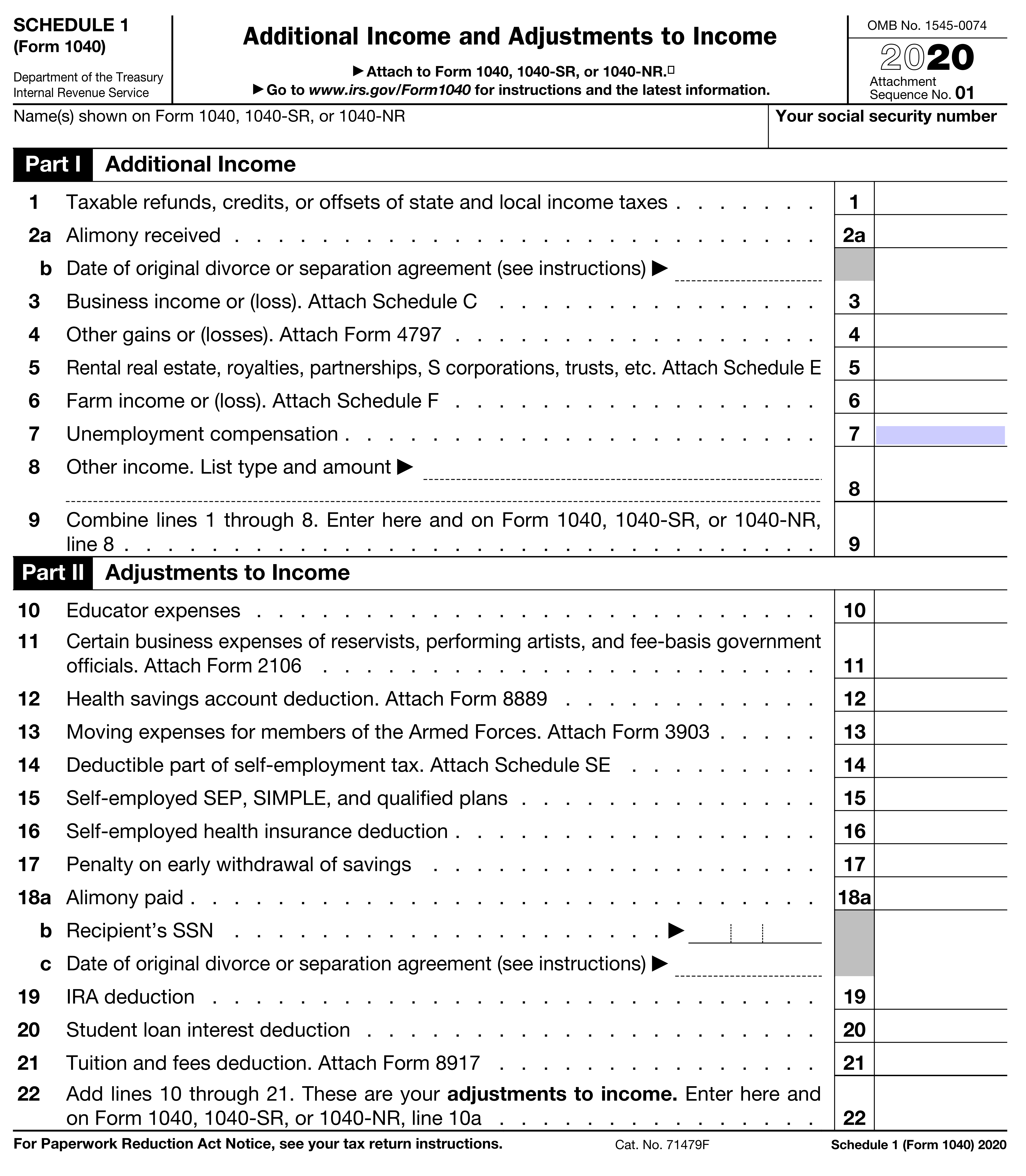 Form Schedule C: Form Schedule E: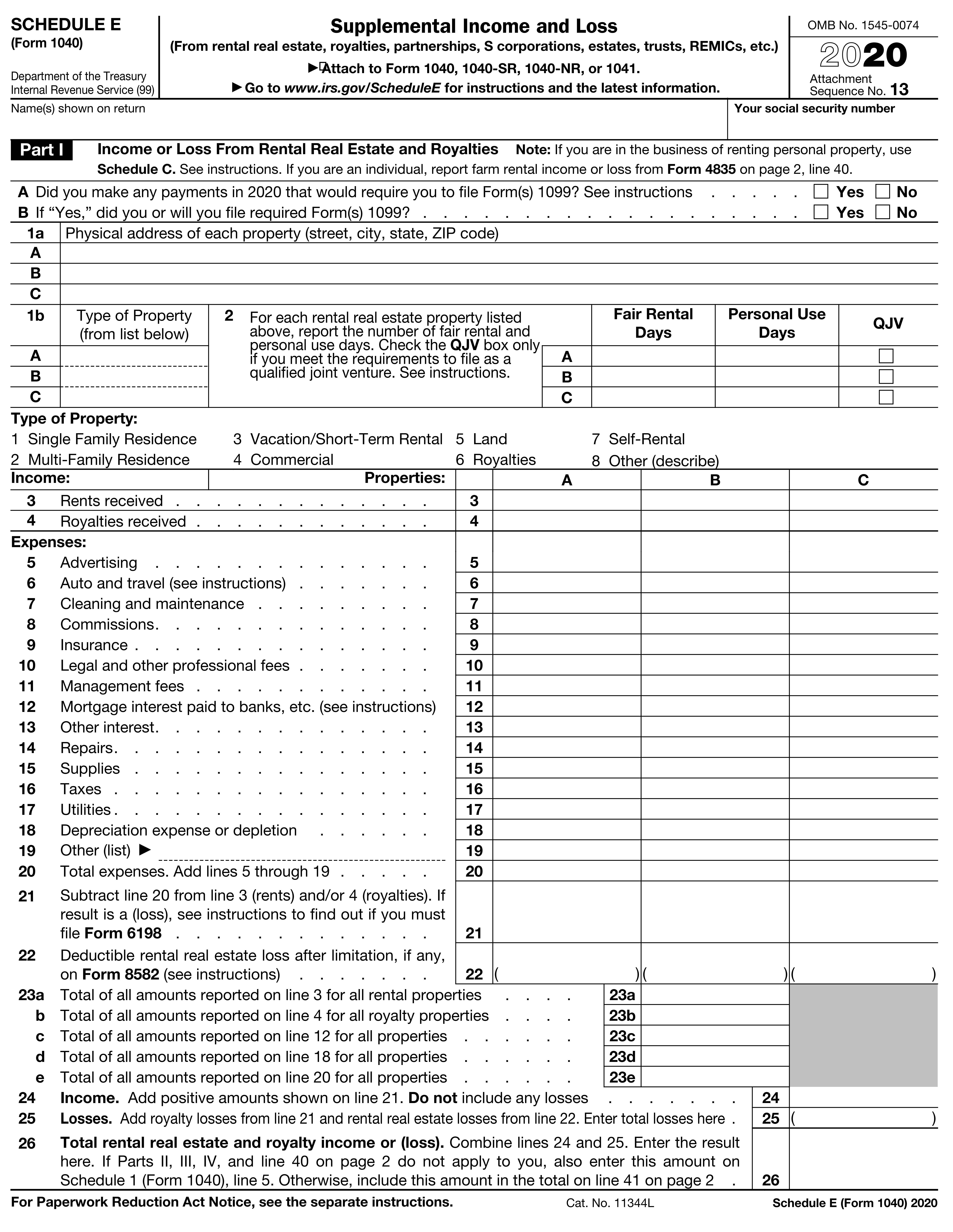 Previous years' 1040 should look similar to: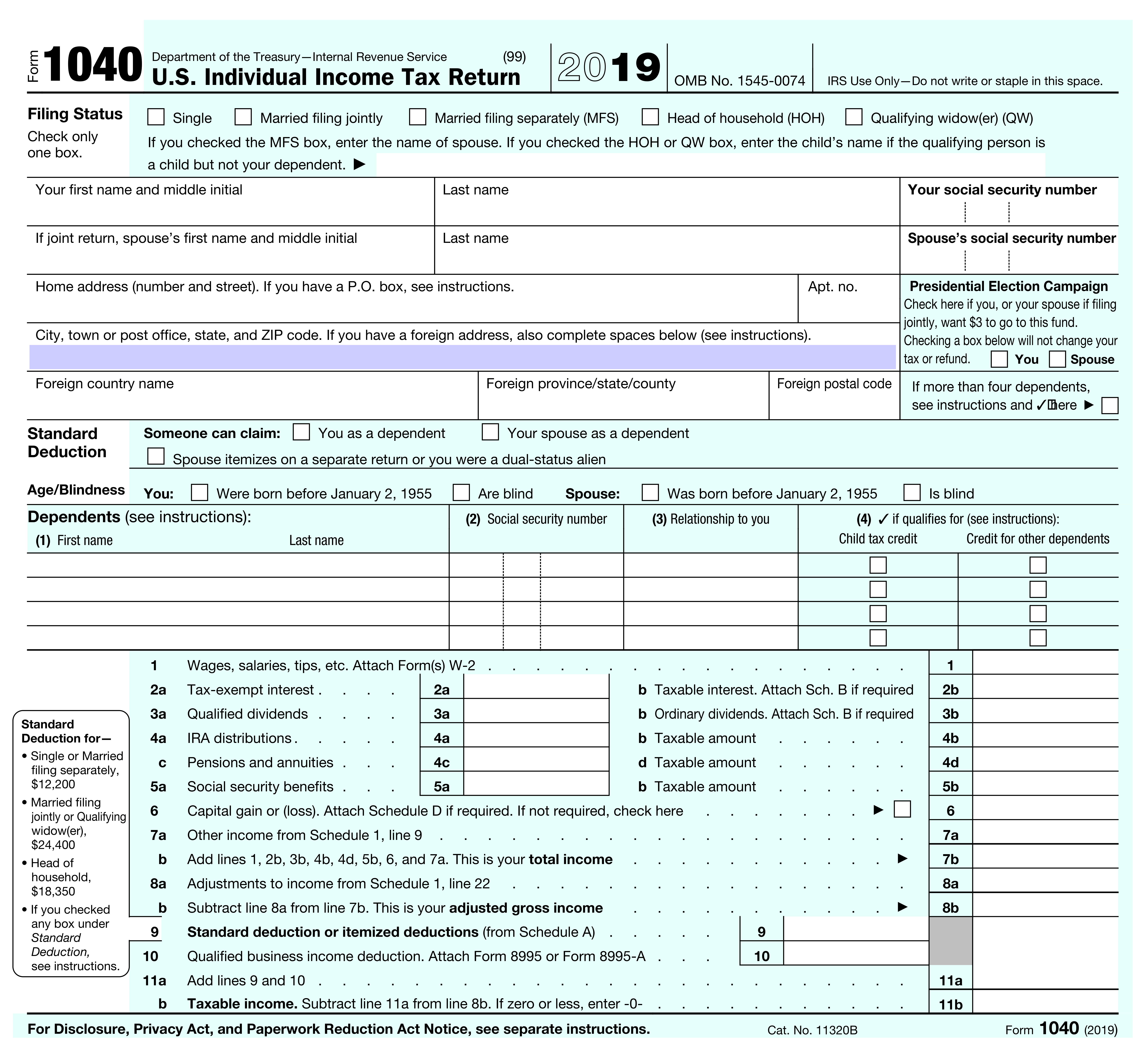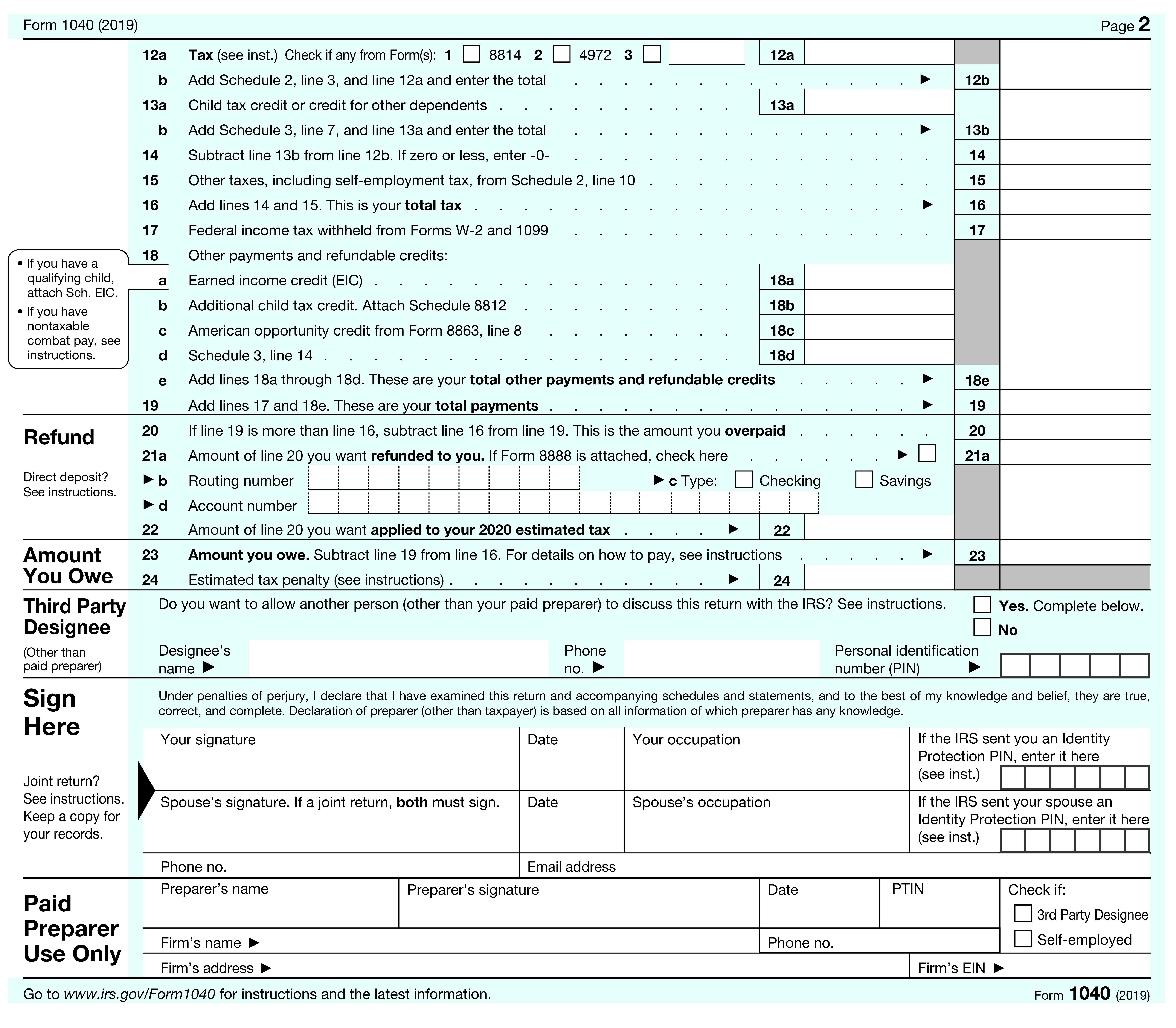 Form 1065 Partnerships (page 1 of 5 shown) - Also the Location of K-1's: Schedule K-1 From the 1065: Form 1120 Shared Corporation (page 1 of 6 shown) - Also the Location of K-1's: Schedule K-1 From the 1120-S: